There are like a billion writing apps out there now, most of them aren't worth your time, but there are some gems out there and I have done the painstaking work of finding them and present them to you today. Below are a handful of writing apps that I believe are really worth your time…
1. "The Brainstormer" for getting creative juices flowing.
"The Brainstormer" is an absolutely fantastic smartphone app that gets your creative juices flowing by making you spin a series of wheels that generates a completely unique and novel writing idea/prompt. The ideas are often quite outlandish and unexpected, which forces you to have to think creatively and really out-of-the-box, which goes a long way in improving your creative writing.
2. "Mindnode" to connect plot and character ideas.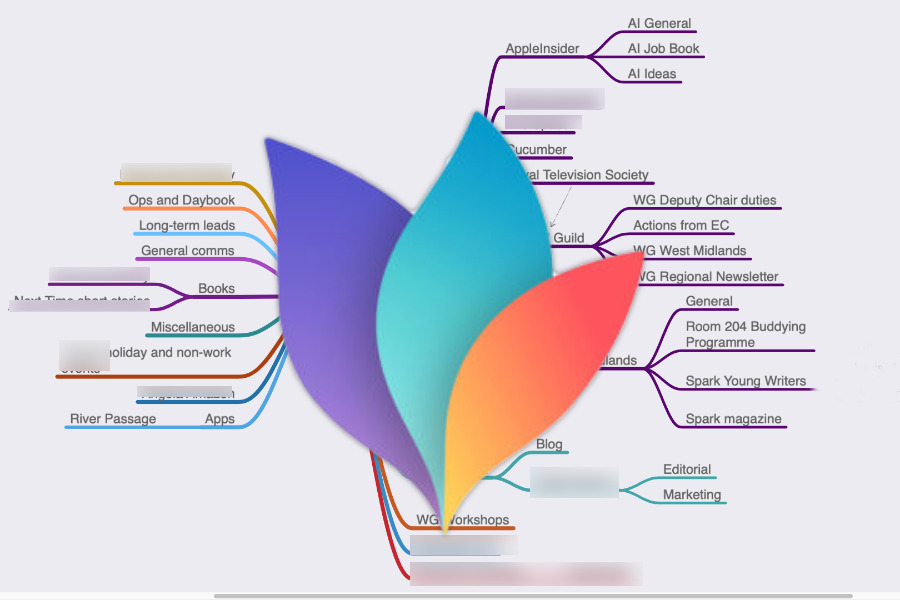 "Mindnode" is a mind mapping app that is excellent for helping you connect ideas. This is especially useful for laying out complex story plots and how different elements of a plot relate to each other, as well as laying out complex character worlds and how different characters relate to each other.
The ability to map these ideas out help you clarify and better crystallise the ideas in your mind, as well as address and iron out any issues with the ideas more effectively.
3. "List for Writers" to build up more vivid characters.
"List for Writers" is a brilliant app that provides you with a range of character profiles and character elements to help you build up more engaging, interesting and vivid characters for your Kindle book.
It provides you with countless interesting and unique character names, physical characteristics, body types, facial characteristics and more. The idea being that you mix and match these elements to create truly stand out characters for your book.
4. "WerdSmith" for turning your phone into a writing studio..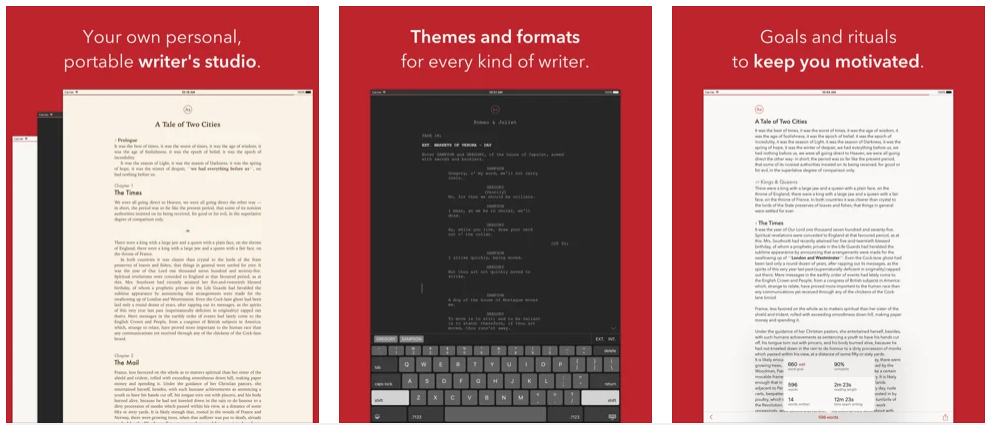 The "WerdSmith" app turns your smartphone into a fully-fledged writing studio. Features include a feature-rich, but minimalist writing editor which includes instant formatting for stories, blog and poems, a robust way to organise all of your ideas and projects, the ability to set writing goals to keep you motivated as well as a way to see these stats in an attractive way to monitor your progress.
5. "Hanx Writer" to add some old school charm.
"Hanx Writer" is one of those truly one of a kind apps. It is the brainchild of world-famous actor Tom Hanks, and much like him, the app is wildly popular.
It is a text editor that uses typewriter principles, including highly authentic and satisfying typewriter sounds when writing words into the app as well a large number of beautiful typewriter fonts.
Many authors across the world have found that using the app has helped them write more creatively and uniquely. Hanx Writer dramatically changes their usual writing experience, so it often leads to changing the types of ideas that are generated, which leads to more novel content.